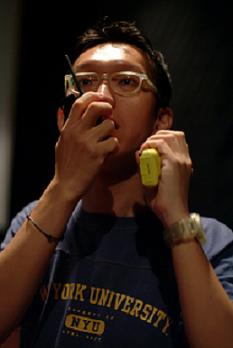 Lionel is a budding Creative Technologist with over 18 years of media experience – before he achieved distinction in his postgraduate research studies at Middlesex University in London.
In between hackathons in which he won 3 in 2015, dabbling with microcontrollers, creating from 3D Printers, building sites and apps, augmenting reality and also virtually – he's now looking forwards to pursue a career in simply using technology creatively..
2015 also marks his 12th year as a media trainer – lecturer – facilitator and mentor.
His core skills in tech startups are – ideas generation, project and product management and innovation.